B to C : Définition, exemple et ressources
B to C (Business to consumer) désigne l'ensemble des relations qui unissent les entreprises et les consommateurs finaux.
Dans le cas du B to C, les marchandises ou les prestations sont conçues pour le grand public.
Au niveau du commerce électronique, les relations B2C sont au cœur du développement de l'économie numérique. Les échanges B to C sur Internet passent par un site de commerce en ligne. Les réseaux sociaux Facebook ou Twitter utilise le B to C.
Les entreprises déterminent leur stratégie B2C en fonction de la nature de leurs produits, du degré de personnalisation apporté et du nombre de clients visés.
Schéma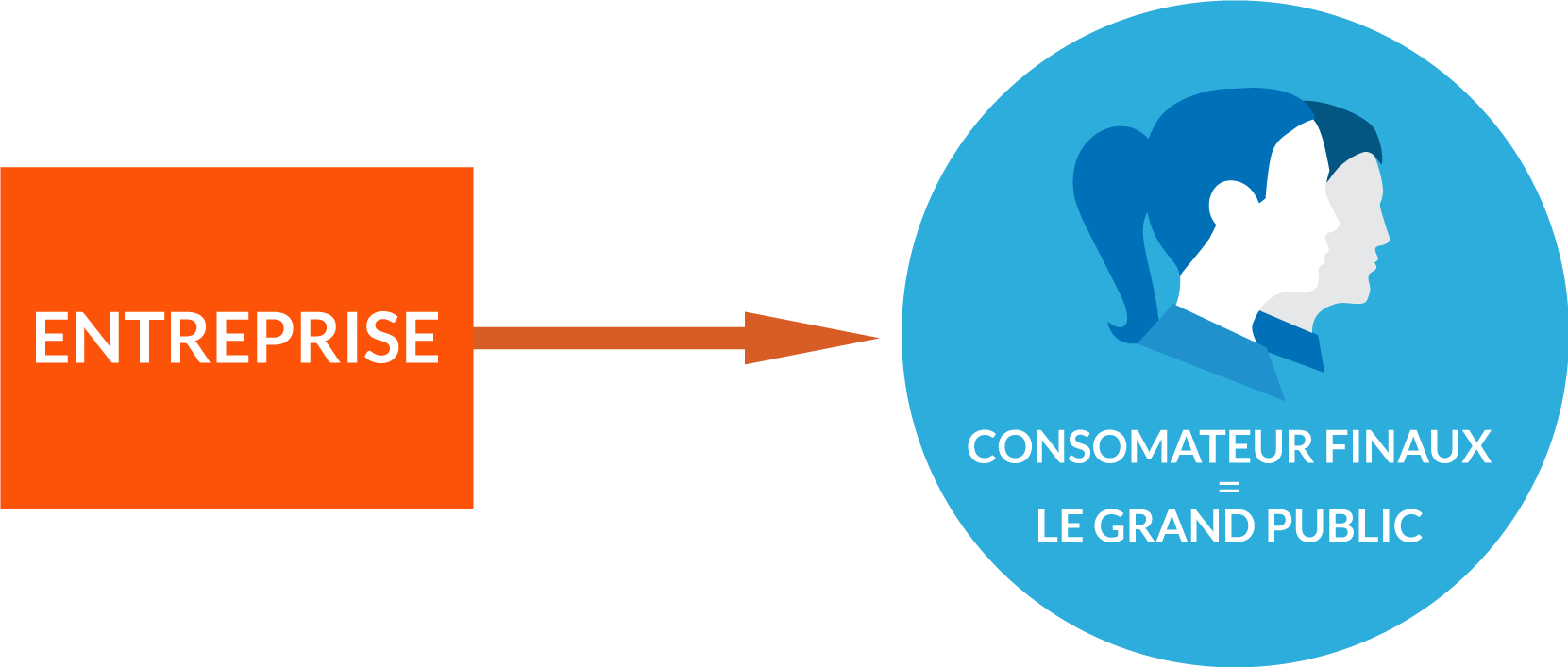 Exemple de B to C
Auchan, hypermarché de ventes de produits en direction des consommateurs. Existe en magasin physique et sur Internet.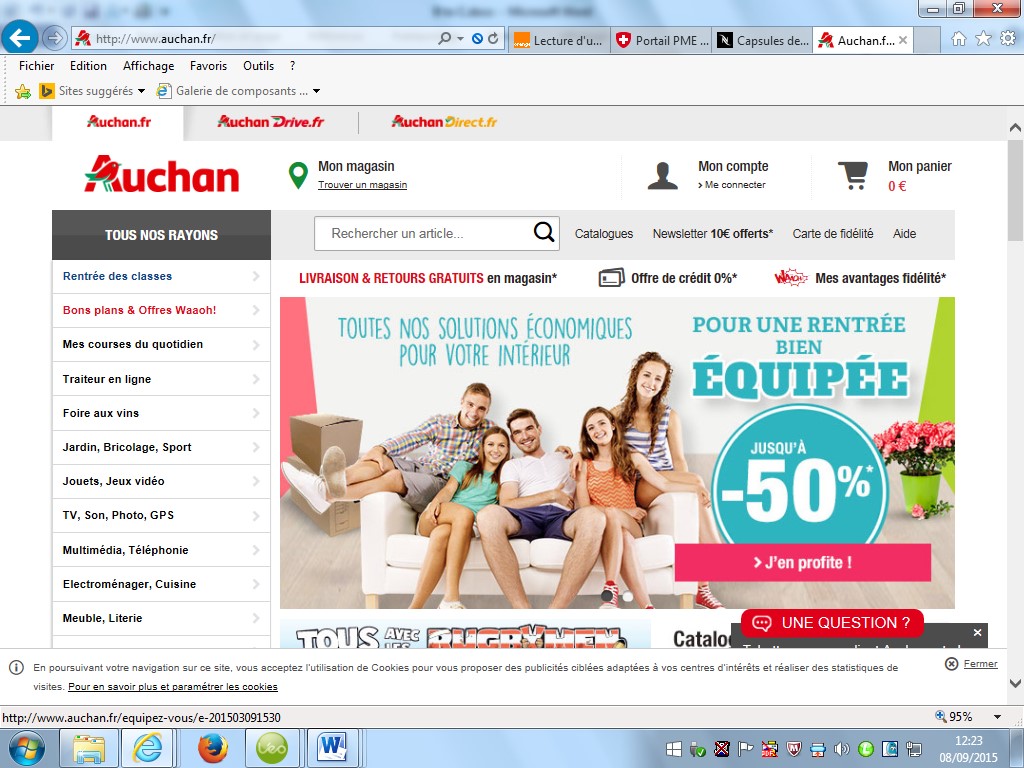 Lire en intégralité
1 document sur B to C
Replier
2 articles sur B to C
Replier
2 discussions sur B to C
Replier